About Thomas A. Peltz, LMHC, CAS, M.Ed.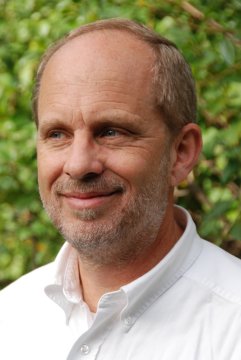 I have worked in the mental health field as both a counselor and an administrator since 1973. I am very familiar with hospital, residential, detoxification, outpatient treatment and partial hospital program levels of care.
I have been awarded: The Lora Roe National Alcoholism and Drug Counselor of the Year 2011. The highest clinical award given by NAADAC, Association for Addiction Professionals; and he has received: Massachusetts Counselor of the Year 2010, the most prestigious award bestowed by The Board of the Massachusetts Association of Alcoholism and Drug Counselors.
In my private practice in Wenham, I work with adults, and offer individual, couple and family treatment; and I lead group sessions and lectures in the community. I have supervised clinical staff and intern students since 1980. Further, I offer Spiritual Direction work in both Massachusetts and Southern Vermont.
I have a strong understanding of the 12 Step sobriety program, and offer patient referrals to the needed level of care in treatment. I can easily refer patients for medication and to other levels of care as needed.
In addition to being licensed as a mental health therapist and as a level one alcohol and drug counselor in the state of Massachusetts, I'm certified as an addiction specialist at a national level. I have a Master of Education in Community Counseling. Further, I have earned a Clinical Pastoral Education Unit One, participated in Education for the Ministry, and have attended the Spiritual Direction certificate training at The Mercy Center in California.
Over the years, I've published multiple professional articles, and have been involved with a number of the US Dept. of Health and Human Services, SAMSHSA 'TIPS' publications. I have volunteered as a Behavioral Health Disaster Responder for several disaster response organizations since before Katrina/Rita. I believe volunteer service work in the community to be important, and have served on many committees and boards.
My areas of specialty include: addiction and mental health treatment, grief and trauma work, family and couples treatment, men's issues, and spiritual direction issues. I am a member of the National Association of Alcoholism and Drug Abuse Counselors, Massachusetts Association of Alcoholism and Drug Counselors, Massachusetts Mental Health Counselors Association, North Shore-Cape Ann Emergency Preparedness Coalition, and past member of the Massachusetts Employee Assistance Professional Association.
Located on the North Shore of Massachusetts, my professional office is at 225 Main Street in Wenham and is convenient to both Route 1A and Route 128. There are three steps into the first floor office.
Daytime and evening times are available for appointments. Call (978) 927-6763 or Email me
The office mailing address is: Thomas A. Peltz, PO 5554, Beverly Farms, MA. 01915-0520